Systemic anti-cancer therapy administration and patient care
This online module is designed for health professionals who are required to administer systemic anti-cancer therapy (SACT) and/or manage the care of patients' prescribed SACT treatment.
Our fully online course develops your knowledge, skills and e
xperience in administering SACT and managing patient care.
Our next course starts on
8 January 2024
.

Our next application deadline is in: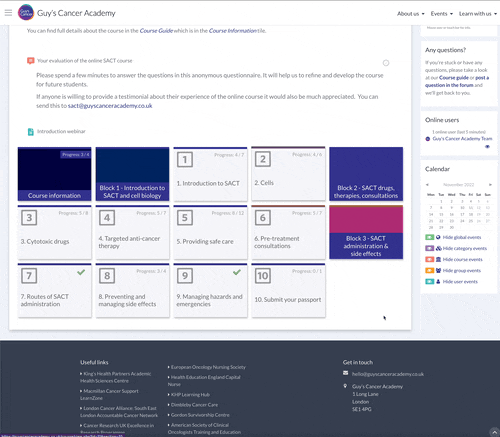 MODE OF STUDY
Fully online


MODULE STUDY TIME
150 hours


ACCREDITATION
150 hours
30 credits

Introduction to SACT

Preventing and managing side effects

Targeted anti-cancer therapy

Cytotoxic drugs

Routes of SACT administration

Pre-treatment consultations

Cells

Managing hazards and emergencies

Providing safe care
with reference to current governance guidelines, demonstrate knowledge and skills about legal and professional accountability and frameworks related to SACT safe handling and drug containment, SACT administration and patient care



demonstrate knowledge and skills to safely administer SACT via appropriate route(s) of administration using correct administration devices where appropriate



critically apply the knowledge of cancer biology and systemic anti-cancer drug pharmacology to:

the rationale for SACT use
treatment contra-indications
co-medications
and side-effects



work effectively within a multi-disciplinary team and in accordance with current clinical, professional, legal and ethical frameworks to prevent, assess and manage patients experiencing SACT-related side effects



autonomously conduct and document effective pre-SACT administration assessments and discharge planning to ensure safe patient care



with reference to best evidence and/or current governance guidelines, demonstrate knowledge and skills to prevent, assess, manage and escalate infusion-related reactions and emergencies



effectively communicate with patients and their families throughout the treatment process, assessing their individual needs for information.
Additionally, depending on your role:
SACT administration and patient care


critically analyse best evidence to support safe practice in caring for a patient you will give, or have given, systemic anti-cancer therapy to.


Pre-treatment consultations and patient care
work effectively in partnership with an individual who has complex needs to autonomously conduct and document effective pre-SACT administration assessments and discharge planning to ensure safe patient care


using a nursing model or philosophy of care, critically analyse your role in supporting the needs of an individual with cancer, within the context of multidisciplinary team working.
You'll need to:
be registered with a health professional body, such as the Nursing and Midwifery Council



have competence in calculations for medicines administration, in accordance with local policies



have competence related to medicines management and SACT, in accordance with local policies


If you're completing the intravenous route-specific sections of the Passport, you'll need to:
have prior competence for:

administration of intravenous medication, including bolus administration
peripheral venous cannulation



be employed in a health care setting that will enable achievement of the course learning outcomes



have signed agreement from your manager on the application form, to confirm support for supervised and assessed practice in your practice area



have access to a nominated practice supervisor and assessor (they may be the same person) who can supervise you administering SACT and managing the care of patients receiving SACT



have signed agreement from your nominated practice assessor on the application form, to supervise and assess your practice
Joint course leads

Dr Catherine Oakley
Dr Catherine Oakley is a Chemotherapy Nurse Consultant at Guy's Cancer Centre.

Catherine advocates holistic chemotherapy nursing. She is a clinical academic with a research focus on communicating risk and symptom reporting.

Her co-developed award-winning patient diary improves adherence in self-medicating oral chemotherapy and reporting serious symptoms. Her NIHR-funded PhD explored why patients' delay presenting with neutropenic sepsis.

Catherine is a past president of the UK Oncology Nursing Society (UKONS) and past co-chair of the UK SACT Board. She worked with Cancer Research UK to develop a national cancer patient treatment record and patient film, and is the lead author for the national UKONS SACT nursing Competency Passport.
Lisa McGarry
Lisa McGarry is the Head of Nursing for Oncology at Guy's and St Thomas'.
She is a highly accomplished, well respected senior nursing leader with over 17 years' nursing experience in NHS cancer nursing.
Lisa's extensive nursing experience spans different cancer services including
oncology, haematology and ambulatory systemic anti-cancer therapies (SACT).

Lisa's portfolio reflects a solid clinical, operational and strategic nursing background in SACT nursing. She has contributed to articles on improving and promoting patient care, support seminars and education modules on SACT, and is a UK Oncology Nursing Society (UKONS) Champion.
Baguiasri Mandane
Bagui is a Specialist Cancer Pharmacist at King's College Hospital NHS Foundation Trust.
She completed her former haematology and oncology speciality training at Guy's and St Thomas' NHS Foundation Trust. In her current role, she practices as an independent prescriber and runs multiple myeloma clinics weekly, in addition to other clinical commitments including ward rounds and multi-disciplinary team meetings.
Bagui also serves as a member of the Royal Pharmaceutical Society, British Society for
Haematology, British Oncology Pharmacy Association, and Faculty of Medical Leadership and Management.

As a graduate research envoy from the National Institute for Health Research, she sits on a variety of professional committees and national boards. Bagui also regularly publishes in open access peer-reviewed scientific and medical journals.
Watch. Read. Discuss. Interact. Improve.
This online module provides you with an effective and engaging learning experience that fits around your work and personal commitments. We have crafted a rich learning experience featuring:
Bite-sized interactive video lectures
Short, sharp videos with animations, graphics and exercises to explain key concepts clearly
Case studies and interviews
We bring topics to life with interactive case studies and interviews with experts in their field.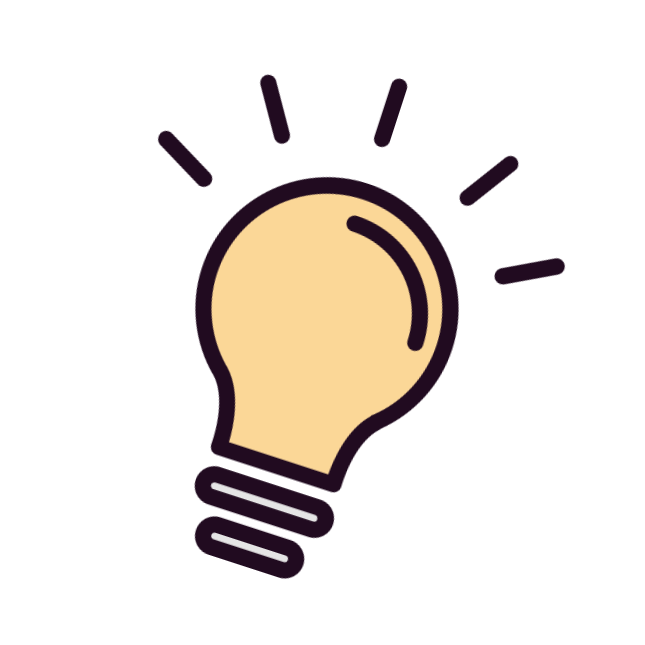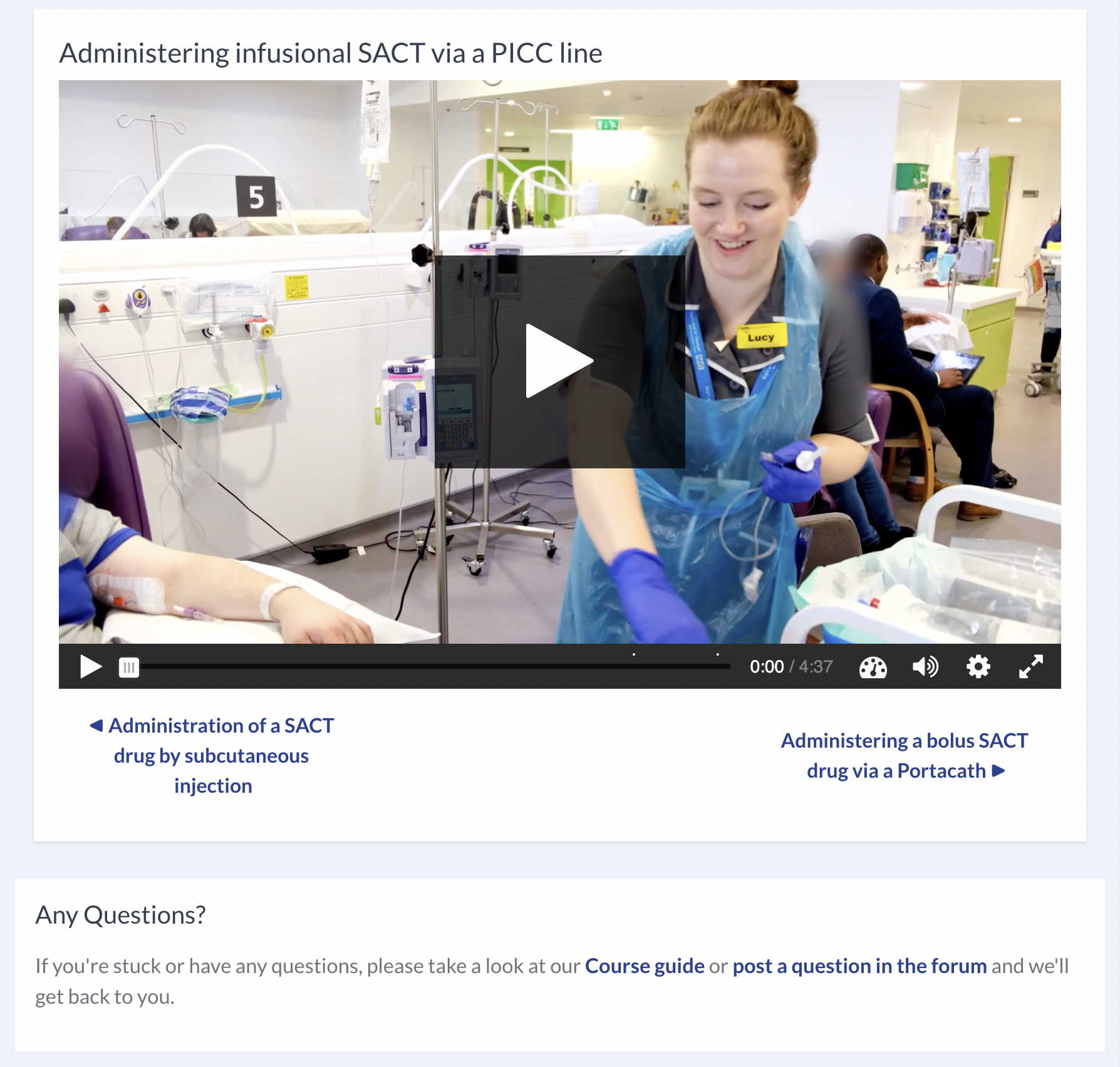 Live classes and tutorials
This module features three live sessions to provide a space ask questions and work on activities together.
Feedback and support
Our module team provides tailored feedback on all of your assignments and contributions
What learners on this course say
'This is the best online learning course I have undertaken. There has never been a dull moment watching and listening to the videos and doing the interactive activities.'
'The course is really informative and interactive. Considering we worry about the feeling of 'missing out' on being in the classroom setting, I feel I am still getting an excellent quality of information and in different learning styles.'
'The course was great and gave me a better understanding of what I do. I wish I had done this kind of course when I started my job four years ago.'
Frequently asked questions
How much does the SACT course cost, and what is included in the cost?
Student fees are £1,200 and included within these fees are:
access to our online platform and course tutors
all required materials,
an electronic SACT passport (and a hard copy if requested)
review and external marking of the SACT passport
King's College London accreditation
- if you complete the King's College London Work-Based Learning (KCL WBL). You may choose to write an assignment and learning plan after completing the online learning and passing the UKONS SACT Passport.
Is a Purchase Order number necessary?
To guarantee a place on any of our courses, the submitted application form will need to be accompanied by a valid PO Number.
If a valid Purchase Order Number is not received within one month before the course starts, we will defer your enrolment until the next cohort or until we have received a PO Number.


Self-funding applicants do not need to submit a Purchase Order Number, but the raised invoice will need to be paid before the commencement of the course.
Is there an additional fee for the work based learning?
You do not need to pay any extra to complete the WBL.
It takes 150 hours to complete the online course, and 150 hours for the work-based learning module at King's College London, totalling 300 hours. This comprises:
SACT passport:
30 hours online teaching including
3 hours webinar tutorials
75 hours practice learning (for the SACT Passport)
45 hours completion of SACT Passport theory section and practice assessment
KCL WBL:
5 hours tutorial support and online learning for the WBL module.
145 independent study and completing the written assignment.
There was some information missing in my application form. Does this matter?
A submitted incomplete application form will need to have all information completed in order to secure a place on any of our courses.

Our Course Administrator will be in touch to advise if any information is missing.
Ready to apply?
We run the module four times a year. The module runs for 12 weeks and these timings are linked with KCL accreditation deadlines.


Start date
2 September 2024